Eleaf MELO 3 NANO
Eleaf MELO 3 NANO
Eleaf MELO 3 NANO
MELO 3 Nano comes with an e-liquid capacity of 2ml while still retaining the top filling solution for easy use. All parts of the atomizer can be detached and reassembled, bringing much more convenience in cleaning and maintenance. With the new ECML 0.75ohm Head, the MELO 3 Nano will give you a great joy in vaping with nice flavor especially for mouth to lung inhaling.

MELO 3 NANO parameters:
• Diameter: 22mm
• Length: 52.5mm
• Capacity: 2ml
• Thread type: 510 thread
• Color: Silver

Features:
1. Top E-liquid Filling: The e-liquid can easily be refilled by removing the top cap only.
Note:
1. Please don't add e-liquid into the air pipe.
2. Please don't overfill and make sure the e-liquid level is between 10%-90%.
3. Please first drip a few drops of e-liquid directly into the wick of the coil to make it fully saturated before first use.
2. Invisible Airflow Control: This new design of the invisible airflow control is also a plus to the fashionable appearance of MELO III NANO
3. Detachable Structure: All the parts of MELO 3 NANO can be detached, bringing more convenience in maintenance
4. Heat-insulated Metal Mouthpiece:The metal mouthpiece packs with excellent characteristic of heat insulation.

Content (Simple Pack):
• 1x MELO 3 NANO Atomizer
• 1x ECML 0.75ohm pre-fitted coil
• 1x EC 0.3ohm spare coil
• 1x User Manual

Additional important information about Sub-Ohm vaping:
Device designed for Sub-Ohm vaping. To safely use this device more vaping experience is required. You should take extra care when you use Sub-Ohm tank. Sub-Ohm coils will only work with a MOD which is capable to work with Sub-Ohm atomizer. Ni200 coils will only work with devices with temperature control (TC). Please make sure that the battery parameters meet the requirements of the device.
Sub-Ohm coils produces bigger throat hit than standard coils. Please make sure that you use liquid with proper nicotine level. We recomend to use lower nicotine level than you have used in standard clearomizer.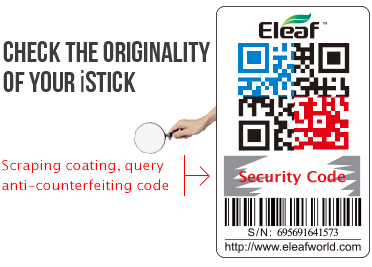 By buying this product you can collect up to 14 loyalty points.