Eleaf GS Tank Atomizer
Eleaf GS Tank Atomizer
Eleaf GS Tank Atomizer
The Eleaf GS Tank atomizer is a newly engineered GS series atomizer. It is 22mm in diameter with liquid capacity of 2ml and required maximum push power ranging from 8W to 30W. Its transparent glass atomizer tube allows you to clearly see the liquid consumption with a simple glance.GS Tank will complement your iStick 20W and 30W and give you a pleasurable vaping experience (40w for Ni200 0.15ohm coil)

Standard configuration:
• 1x GS-Tank Mouthpiece
• 1x GS-Tank Atomizer Tube
• 1x GS Air TC Head (0.15ohm)
• 1x GS Air Head (1.2ohm)
• 1x GS-Tank Atomizer Base

Parameter:
• Length: 50mm
• Diameter: 22mm
• Voltage: 3.5V-5.5V
• Wattage: 8W-20W
• Resistance: 0.15ohm work also with 0,75ohm and 1.2ohm coils
• Color: silver
• Thread Type: 510
• Capacity: 2ml


Features:
GS Air Head:Equipped with two parallel 3ohm coils which will bring a high degree of stability and safety compared to single 1.5ohm coil. This structure ensures no leakage and burning taste under high wattage, also the cloud production while vaping.

Thread Adjustable Air Inflow: Change airflow by adjusting the tightness of screw that will let you enjoy different vaping experience in a easy and practical way.The tighter the screw is, the less the airflow is.
E-juice Window: It is easy to clean.
Changeable Mouthpiece: Users can replace mouthpiece easily and can customizer their vaping experience.
Unique Base: The surface treatment technology is straight grain knurling, easier to replace the atomizer head.

How to add liquid?
1. Screw the base off GS Tank atomizer firstly.
2. Slowly refill the liquid into the GS Tank atomizer again. Pay attention don't add liquid into the air pipe and do not overfill, leave a small air pocket in order to avoid leakage.

How to replace GS Air head?
1. Screw the base off GS Tank atomizer firstly.
2. Unscrew the atomizer coil from the base and replace a new one.

Additional important information about Sub-Ohm vaping:
Device designed for Sub-Ohm vaping. To safely use this device more vaping experience is required. You should take extra care when you use Sub-Ohm tank. Sub-Ohm coils will only work with a MOD which is capable to work with Sub-Ohm atomizer. Ni200 coils will only work with devices with temperature control (TC). Please make sure that the battery parameters meet the requirements of the device.
Sub-Ohm coils produces bigger throat hit than standard coils. Please make sure that you use liquid with proper nicotine level. We recomend to use lower nicotine level than you have used in standard clearomizer.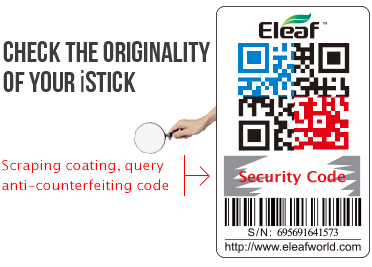 By buying this product you can collect up to 13 loyalty points.