JustFog Ultimate 1453 Clearomizer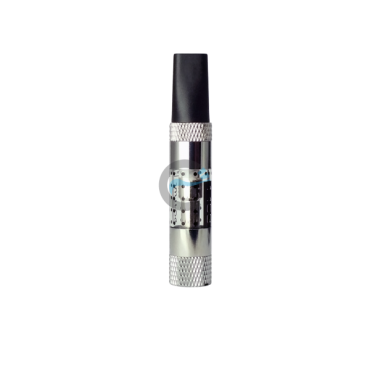 Brand: JustFog
JustFog Ultimate 1453 Clearomizer
JustFog Ultimate 1453 Clearomizer
Just Fog Ultimate 1453 top coil and top filling clearomizer which is very easy to use. It produces hugh amounts rich vapour and great taste with no leaks! Easily divided into four parts. Replacing the head / coil is simple and no need to replace the entire Clearomizer just the low cost coils, saving you money. Highly recommend!

Specifications:
• Liquid Tank capacity, 1.6ml
• Replaceable Coil Cylinder
• Easy Liquid refill system
• Optimum performance by optimizing the air hole to heating part
• Compatible with all eGo and 510 batteries
• Eco-friendly product (no soldering & no welding)
• No Leakage problems by utilising the Progressive Leakage Prevention System
• Liquid flowing backward prevention system in the driptip (compatible with various driptips)
• High Durability of infrangible clear body and metallic assembling parts
• Gorgeous Design with a Highgloss Chrome Finish
• CE, RoHS Certificated

Instructions to disassemble and replace the heating unit:
1. Unscrew the drip from the sleeve
2. Unscrew the sleeve of the body (base with the thread).
3. Unscrew the heating unit.
4. Grab a new heating unit and screw it to the body.
5. Turn back the Clearomizer, refill the nicotine. Then wait 2 minutes to the heating unit was properly moistened. Now you can start smoking.

How to fill the Clearomizer:
• Unscrew the driptip from the clearomizer 
• Fill with e-liquid – Never filling to more than about 95% capacity. 
• DO NOT fill the e-liquid into the center hole, please drip against the wall. 
• Screw the mouthpiece back. 
• Wait 1-2 minutes for the eliquid to soak into the wicks. 

IMPORTANT! When using a new atomizer / clearomizer, let the tank stand for 2 minutes, so the cotton can be saturated with juice before firing.Do not let the tank become completely empty. Refill the tank become completely empty. Refill the tank to avoid dry burning or damage to the atomizer / clearomizer. 

Additional information:
• After the first refilling, please wait 5 minutes to let the liquid distribute evenly and soak into the device.

• Please do not pour the liquid into the central hole (otherwise, the liquid may leak out). Additionally, please make sure that there is the proper liquid amount in the device when inhaling.

• The Clearomizer cannot be transported in an upright position (the mouthpiece downwards). When you notice changes in taste sensations, please bend the Clearomizer several times or turn it over around its own axis several times. Then wait for a moment to let the liquid distribute evenly.

• After several days of use, the liquid in the container may become darker in colour (especially when using tobacco flavoured liquids or intensely coloured ones). When you notice such phenomenon, unscrew and remove the mouthpiece, empty the container and leave the clearomizer in a vertical position for several hours to dry. Then refill the clearomizer.