Eleaf GTL D20 Tank 2ml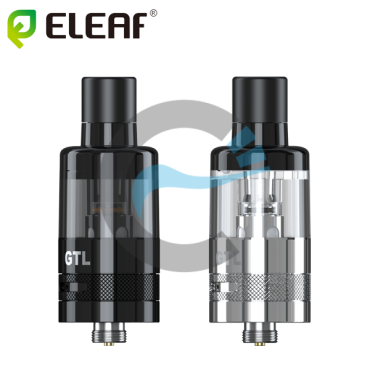 Brand: Eleaf - iSmoka
Eleaf GTL D20 Tank 2ml
Eleaf GTL D20 Tank 2ml
Eleaf GTL D20 Tank 2ml adopts the top eliquid filling design for ease of refilling eliquid by sliding the top cap only. Its Plug-and-Play coil replacement brings more convenience in maintenance. Magnetic Connection and precise adjusting airflow ring are also a plus to its simple but delicate appearance. The redefined GTL coils inside will enhance the performance for every puff from GTL D20.
Eleaf GTL 2ml Tank parameters:
• Size: Ø20mm x 53.1mm (2ml)
• Capacity: 2ml
• GTL 0.8Ω Coil Wattage range: 12-18W
• GTL 1.2Ω Coil Wattage range: 7-13W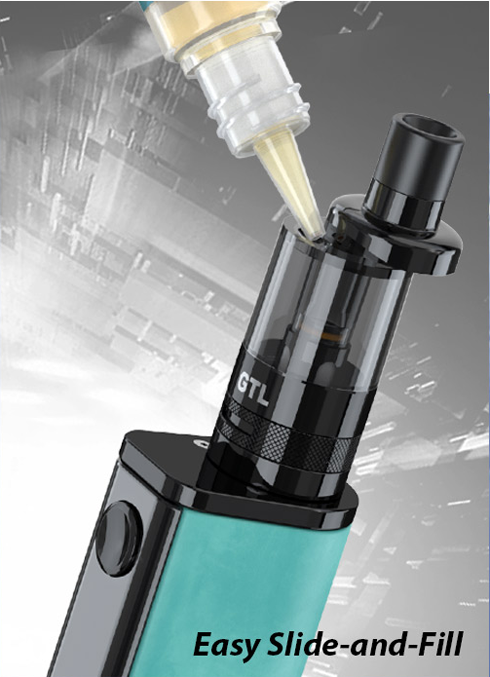 How to fill
Top E-liquid Filling: Please see the picture above
Please let the tank stand for 5 minutes, so the cotton can be saturated with juice before using.
Note:
1. Please don't add e-liquid into the air pipe.
2. Please don't overfill and make sure the e-liquid level is between 10%-90%.
3. Please first drip a few drops of e-liquid directly into the wick of the coil to make it fully saturated before first use.
4. Please use proper PG/VG ratio liquids for this type of tank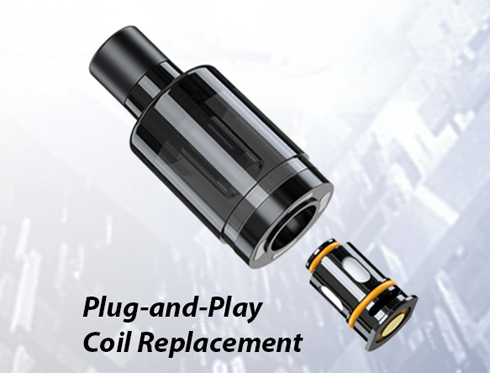 How to fit / exchange coil
1. Please see the picture above
2. After filling wait 5 min to let liquid soak into the cotton
3. Screw the clearomizer onto your battery.
Sub ohm device. Worth reading before buying:
This type of device is intended for the user with grater knowledge and experience. Coils used are below 1.0 ohm so that higher Wattage could be used. Before you use please read manual. Often, this kits are equipped with additional options that allow you to adjust Wattage.
For Sub ohm devices we recommend that you do not use liquids with nicotine higher than 6mg / ml and only good quality liquids with 50/50 PG / VG or higher VG. Devices of this type produce a lot more of vape, which results in a stronger hit to the throat (like higher nicotine in the basic device). Ask if you're not sure ... we don't bite ;-)
Kit Contains:
• 1× GTL Tank 2ml
• 1× GTL 1.2ohm Coil
• 1× GTL 0.8ohm Coil
• User Manuals
The warranty does not cover Coils or Clearomizer, as these part are quickly used up while the products are put to normal use.