Aspire CE5 (BVC) Clearomizer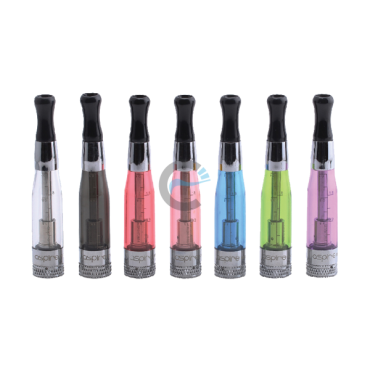 Aspire CE5 (BVC) Clearomizer
Aspire CE5 (BVC) Clearomizer
It is a new generation of clearomizer with old CE5 shape, featuring dual heating elements to provide twice the vapor while also taking advantage of a bottom feed design so that the coils are always being fed just enough juice. Also, the tank has a capacity of approximately 1.8ml of e-liquid and it comes pre-loaded with a dual coil head,and you can use any 510 drip tip with this device.

Specifications:
• Size: Φ14.1mm * 81mm
• Capacity: 1.8ml
• Weight: 17.5g / 1 piece Pack,
• Available resistance: 1.6Ω(3.0-4.2V), 1.8Ω(3.0-5.0v), 2.1Ω(3.0-6.0v)
• Available Color: clear, blue, yellow, green, purple, red, grey, pink.

Price for 1 unit 

IMPORTANT! When using a new atomizer / clearomizer, let the tank stand for 2 minutes, so the cotton can be saturated with juice before firing.Do not let the tank become completely empty. Refill the tank become completely empty. Refill the tank to avoid dry burning or damage to the atomizer / clearomizer. 
By buying this product you can collect up to 5 loyalty points.