Aspire K3 Clearomizer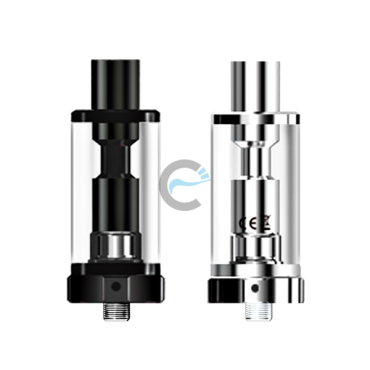 Aspire K3 Clearomizer
Aspire K3 Clearomizer
Aspire K3 Clearomizer is made from stainless steel and PYREX glass. With the 510 thread the Aspire K3 can be adapted to work with batteries of various sizes

Technical parameters:
• Clearomizer capacity: 2 ml
• Coils resistance: 1.8 Ohm (4.2 - 5.0V)
• Thread: 510
• Drip made from stainless steel
• Dimensions:
- Diameter: 18 mm
- Height (with drip): 55 mm
• Bottom fill clearomizer

The kit contains:
• Aspire K3 Clearomizer
• Coil 1,8ohm (pre instaled)

Additional important information about Sub-Ohm vaping:
Device designed for Sub-Ohm vaping. To safely use this device more vaping experience is required. You should take extra care when you use Sub-Ohm tank. Sub-Ohm coils will only work with a MOD which is capable to work with Sub-Ohm atomizer. Ni200 coils will only work with devices with temperature control (TC). Please make sure that the battery parameters meet the requirements of the device.
Sub-Ohm coils produces bigger throat hit than standard coils. Please make sure that you use liquid with proper nicotine level. We recomend to use lower nicotine level than you have used in standard clearomizer.
By buying this product you can collect up to 10 loyalty points.