Aspire Nautilus 2 Clearomizer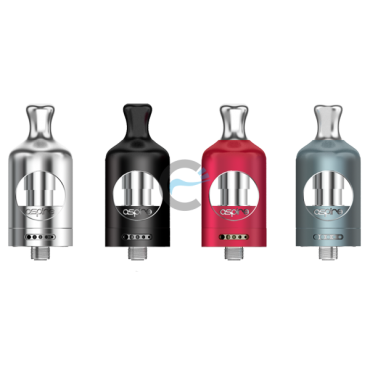 Brand: Aspire
Aspire Nautilus 2 Clearomizer
Aspire Nautilus 2 Clearomizer
Aspire bringing you the new, curvy, Nautilus 2. The latest mouth to lung 2ml tank in the Nautilus series. Nautilus 2 employs a preinstalled 1.8Ω BVC coil, coupled with the bottom air flow adjuster, helping you to fine tune your vaping needs. Shorter chimney minimizes airflow travel and provides a better flavor experience, bringing the best out of your premium e-juice. Interchangeable coils with other Nautilus tanks, further individualizes your vaping experience.
Nautilus 2 tank comes in two finishes, Stainless steel and Aluminium.
Latest BVC coils. Preinstalled 1.8Ω (10-14W) coil. A 0.7Ω(18 - 23w) coil also included in the kit. Both coils are interchangeable with all Nautilus series coils.

The Nautilus 2 is a quick & clean top-fill tank. Simply hold upright, unscrew the cap, add your preferred juice and vape away . You can drip, drop or pour your e-liquid, no fuss!

Fine airflow adjuster at the base of the tank can be turned to adjust the airflow to your preference. Closed up to 5 will result in a tighter draw and for a looser, easy pull, open to 1! Personalizing your vaporizer just got easier.


Technical parameters:
• Clearomizer capacity: 2 ml
• Coils resistance: 1.8Ω (4.2 - 5.0V), 0.7Ω(18 - 23w)
• Thread: 510
• Dimensions:
   - Diameter: 22 mm
   - Height (with drip): 53 mm
• Top fill clearomizer


How to fill
Top E-liquid Filling: The e-liquid can easily be filled by removing the top cap only. Please let the tank stand for 5 minutes, so the cotton can be saturated with juice before using.
Note:
1. Please don't add e-liquid into the air pipe.
2. Please don't overfill and make sure the e-liquid level is between 10%-90%.
3. Please first drip a few drops of e-liquid directly into the wick of the coil to make it fully saturated before first use.
4. Please use proper PG/VG ratio liquids for this type of tank
How to fit / exchange coil
1. Make sure the device is turned off
2. Unscrew the top cap
3. Screw the coil tightly all the way in (a loose coil will cause the clearomizer to leak from airflow)
4. Mount the plastic / glass tube
5. Now is the time to fill the tank with liquid and screw the top cap
6. Unlock your device
The kit contains:
• Aspire Nautilus 2 Clearomizer
• Coil 1,8Ω (pre instaled)
• Coil 0.7Ω (spare)

IMPORTANT! When using a new coil, let the device stand for 5 minutes, so the cotton can be saturated with juice before firing. Do not let the tank become completely empty. Refill the tank to avoid dry burning or damage to the coil. 
The warranty does not cover Coils or Clearomizer, as these part are quickly used up while the products are put to normal use.