Innokin JEM Kit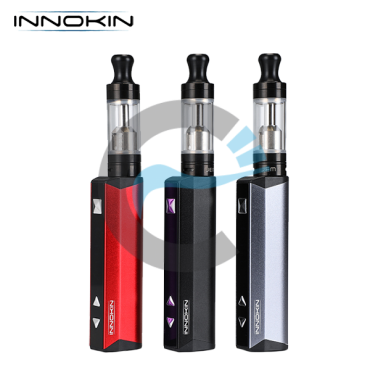 Innokin JEM Kit
Innokin JEM Kit

Innokin JEM Kit with 1000mAh battery

Main features:
Battery Capacity: 1000mAH Li-Po battery
Easy 5 Level Wattage Adjust: 10W, 11W, 12W, 13W, 13.5W
Clearomizer: 2ml
Coil: 1.6 Ohm
Adjustable Airflow Control
How to fill the Innokin Clearomizer:
1. Unscrew the top.
2. Tilt clearomizer at 45 degree angle.
3. Insert needle tip and fill with e-liquid (avoid small metal hole)
4. Fill clearomizer to top fill line.
5. Screw top back on.
Contents:
• 1x JEM clearomizer
• 1x JEm 1000 mAh battery
• 1x JEM 1.6 Ohm coil
• 1x Micro USB Charging Cable


The warranty period for particular kit elements is:
1 month from date of purchase:
• 1000 mAh battery

The warranty does not cover Coils or Clearomizer, as these part are quickly used up while the products are put to normal use.

Tip - The batteries all come with a 5-Click ON/OFF feature. This can help prevent you from unintentionally turning the battery ON. Simply press the button 5 times in a row manually to turn the battery either ON or OFF.