Innokin T20S Battery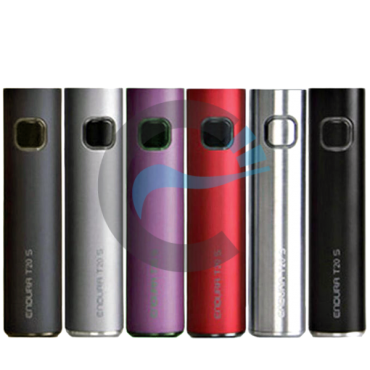 Brand: Innokin
Innokin T20S Battery
Innokin T20S Battery

Innokin T20S Battery 1500mAh 

Main features:
Battery Capacity: 1500mAH Li-Po battery
Maximum Output Wattage:18W
Maximum Output Current:6A
Maximum Output Voltage: 3.85V
Charging: Micro USB DC 5V/0.5A

How to charge
• Easy to charge via Micro 5pin USB port. When battery indicate that is full,

When Charging or Using the device:
The Endura T20 battery level status is displayed via green, yellow and red LED.
Green = Almost fully Charged.
When the Endura T20 battery is fully recharged the LED light will power off.
Yellow = about half Power.
Red = Low Power. Please Charge the Endura T20 battery .
Contents:
• 1x Endura T20s battery
The warranty period for particular elements is: 
1 month from date of purchase:
• 1500 mAh battery 

Tip - The batteries all come with a 5-Click ON/OFF feature. This can help prevent you from unintentionally turning the battery ON. Simply press the button 5 times in a row manually to turn the battery either ON or OFF.