FORZ TX80 Kit Vaporesso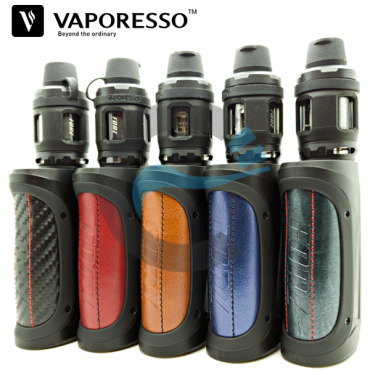 Brand: Vaporesso
FORZ TX80 Kit Vaporesso
FORZ TX80 Kit Vaporesso 
Handy rugged vaping device with all-round protection. The FORZ TX80 kit is waterproof, shockproof, and dustproof. Sub ohm GTR coils and the newest featured mode will consistently deliver a pure and balanced tasting experience from your your favourite vape e-juice. 


• Water-proof, Shock-proof, and Dust-proof
• AXON Chip 2.0 with F(t) Mode. The latest AXON Chip 2.0 brings F(t) mode that changes the output voltage and heating rate within a certain time, covering a wider temperature range to ensure the e-liquid is highly resolved to provide the original flavor and nicotine satisfaction.
• Maximum output 80W

Available colours:
• Brick Black
• Leather Brown
• Steel Blue
• Imperial Red
• Gunmetal Grey

Main features: 
• Length: 31.1mm
• Width: 41.7mm
• Height: 137.4
• Tank Capacity: 2ml
• Display: 0.69'' OLED Screen
• Battery: 1x18650 (Not Included)
• Power Range: 5-80W
• AXON Chip 2.0
• Resistance Range: 0.03~5Ω
• Charging Current: DC 5V/2A Type-C
How to charge
• Easy to charge via USB Type-C port or you can use external charger for 18650 battery (recommended). When battery indicate that is full, disconnect the wire. Never leave connected for night time and never leave the device connected to the charger unattended. If you do, you do so at your own risk.
How to fill
Top E-liquid Filling: The e-liquid can easily be filled by unscew the top cap. Please let the tank stand for 5 minutes, so the cotton can be saturated with juice before using
Note:
1. Please don't add e-liquid into the air pipe.
2. Please don't overfill and make sure the e-liquid level is between 10%-90%.
3. Please first drip a few drops of e-liquid directly into the wick of the coil to make it fully saturated before first use.
4. Please use proper PG/VG ratio liquids for this type of tank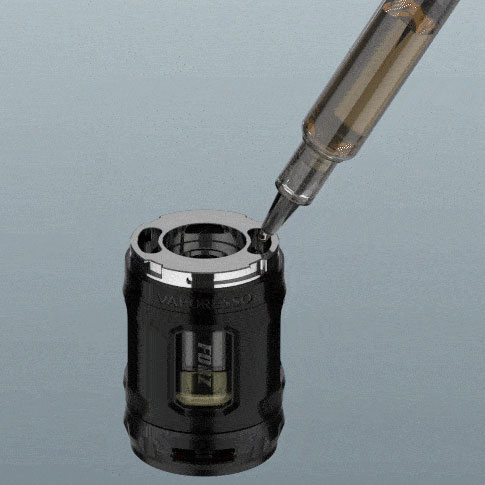 How to fit / exchange coil

1. Unscrew the thread base from the tank;
2. Lever the used coil by screwdriver, and pull it out;
3. Install a new coil to the tank;
4. Re-attach the thread base.
5. Screw the clearomizer onto your battery.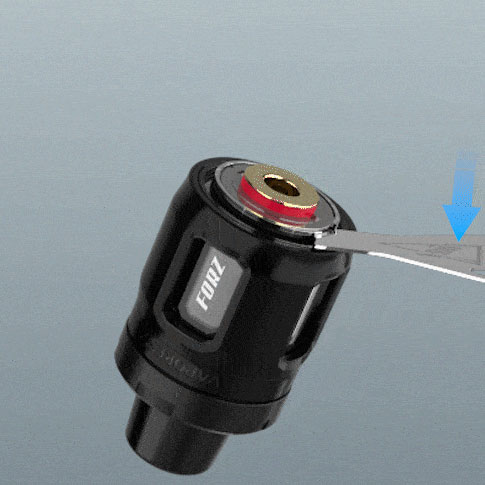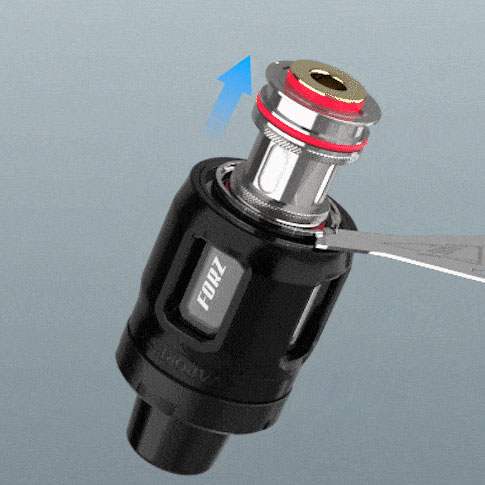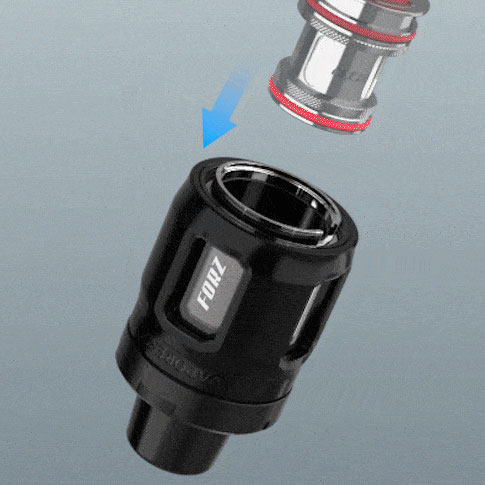 Sub ohm device. Worth reading before buying:
This type of device is intended for the user with grater knowledge and experience. Coils used are below 1.0 ohm so that higher Wattage could be used. Before you use please read manual. Often, this kits are equipped with additional options that allow you to adjust Wattage.
For Sub ohm devices we recommend that you do not use liquids with nicotine higher than 6mg / ml and only good quality liquids with 30/70 PG / VG or higher VG. Devices of this type produce a lot more of vape, which results in a stronger hit to the throat (like higher nicotine in the basic device). Ask if you're not sure ... we don't bite ;-)
The kit contains:

• 1 x FORZ TX80 MOD
• BATTERY 18650 NOT INCLUDED - please buy separate 
• 1 x FORZ TANK 25 (2ml)
• 1 x GTR 0.15Ω MESH Coil (pre-installed)
• 1 x GTR 0.4Ω MESH Coil (in box)
• 1 x Screwdriver
• 1 x USB Silicone Plug
• 1 x Silicone Drip Tip Cover
• 1 x FORZ Badge
• 4 x O-ring
• 1 x Tube
• 1 x Type-C USB Cable
• 1 x User Manual
The warranty period for particular kit elements is: 
2 months from date of purchase:
•  TX80 mod

The warranty does not cover Coils or Clearomizer, as these part are quickly used up while the products are put to normal use.

Tip - All batteries come with a 5-Click ON/OFF feature. This can help prevent you from unintentionally turning the battery ON. Simply press the button 5 times quickly in 2 seconds to turn the battery ON or OFF


IMPORTANT! When using a new atomizer / clearomizer, let the tank stand for 5 minutes, so the cotton can be saturated with juice before firing. Do not let the tank become completely empty. Refill the tank become completely empty. Refill the tank to avoid dry burning or damage to the atomizer / clearomizer.