Joyetech eGo AIO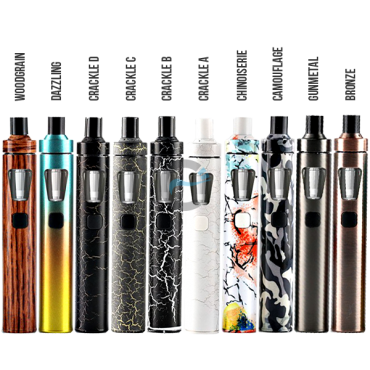 Joyetech eGo AIO
Joyetech eGo AIO
Joyetech AIO is the first all-in-one device, where the battery and the atomizer form one, impossible to disassemble piece. This makes the e-cigarette a small and handy gadget, with the same e-smoking parameters as in larger devices - the atomizer used in this model uses the same technology as the unit in Joyetech Cubis.

Joyetech AIO comes with a 0.6 Ohm heating unit (the coil is made from stainless steel), but, despite the unit's low resistance, we recommend mouth-lungs e-smoking.

Tip - The batteries all come with a 5-Click ON/OFF feature. This can help prevent you from unintentionally turning the battery ON. Simply press the button 5 times in a row manually to turn the battery either ON or OFF

Technical parameters:
• battery capacity: 1500 mAh
• Tank capacity: 2 ml
• Dimensions:
• length 118 mm
• diameter 19 mm
• tamper-proof caps
• dual short circuit protection
• protection against excessive discharge of overcharge of the battery
• tank color illumination adjustment

The kit contains:
• eGo AIO battery
• 2 heating units BF SS316 0.6 Ohm
• USB cable
• a user's guide

Caution! Joyetech AIO is compatible with Joyetech Cubis heating units, but 0.5 Ohm units increase the risk of condensation in the drip.

The warranty period for particular kit elements is:
1 months from date of purchase:
No reward points for this product because there's already a discount.