Aspire Zelos 3 80W Kit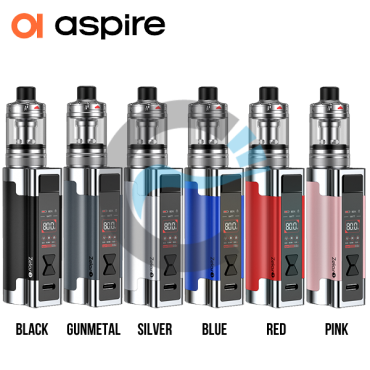 Brand: Aspire
Aspire Zelos 3 80W Kit
Aspire Zelos 3 80W Kit
Aspire Zelos 3 80W Kit. The Zelos 3 kit comprises of a 3200 mAh Zelos 3 mod, finished with an all new Nautilus 3 tank, compatibles with all Nautilus series coils and emulates closely to Nautilus GT taste, the Zelos 3 will provide you premium MTL experience and extreme flavor enjoyment.

Aspire Zelos 3 80W Kit:
• Tank e-liquid capacity: 2ml
• 3200 mAh Battery Capacity
• 80 Watts Mod
• USB-C charging port
• Standard 510 connection with airflow inlets
• Bottom Adjustable Airflow
 
Tip - The batteries all come with a 5-Click ON/OFF feature. This can help prevent you from unintentionally turning the battery ON. Simply press the button 5 times in a row manually to turn the battery either ON or OFF.  
Content:
• 1x Zelos 3 Mod (3200mAh)
• 1x Nautilus 3 Tank 2ml
• 1x Nautilus BVC Coil 1.8 ohm
• 1x Nautilus 2S Mesh Coil 0.7 ohm
• 1x Type-C Cable
• 1x User Manual

How to charge
• Easy to charge via USB-C port. When battery indicate that is full, disconnect the wire. Never leave connected for night time and never leave the device connected to the charger unattended. If you do, you do so at your own risk.

How to fill


Note:
1. Please don't add e-liquid into the air pipe.
2. Please don't overfill and make sure the e-liquid level is between 10%-90%.
3. Please first drip a few drops of e-liquid directly into the wick of the coil to make it fully saturated before first use.
4. Please use proper PG/VG ratio liquids for this type of tank. Recomended PG:VG ratio is 50:50
How to fit / exchange coil
1. Make sure the device is turned off
2. Unscrew the tank from the Mod
3. Direct the tank with the mouthpiece down and unscrew the base
3. Unscrew the coil from the base of the tank
4. Screw new coil to the base and base to the rest of the tank
5. Now is the time to fill the tank with liquid and wait at least 5 minutes to let the liquid soak in to the coil
6. Unlock your device

IMPORTANT! When using a new coil, let the device stand for 5 minutes, so the cotton can be saturated with juice before firing. Do not let the tank become completely empty. Refill the tank to avoid dry burning or damage to the coil. 

The warranty period for particular kit elements is: 
2 months from date of purchase:
• Zelos 3 Mod

The warranty does not cover Coils or Clearomizer, as these part are quickly used up while the products are put to normal use.