Innokin Jem Tank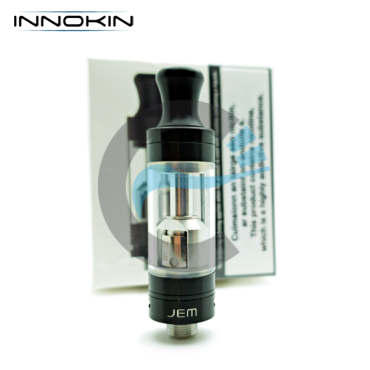 Brand: Innokin
Innokin Jem Tank
Innokin Jem Tank

Innokin Jem Tank

Main features:
Coils: 1.6 Ohm
Coil preintsaled: 1.6 Ohm
Spare Glass
Clearomizer capacity: 2 ml
How to fill the Innokin Clearomizer:
1. Unscrew the top.
2. Tilt clearomizer at 45 degree angle.
3. Insert needle tip and fill with e-liquid (avoid small metal hole)
4. Fill clearomizer to top fill line.
5. Screw top back on.
How to fit / exchange coil
1. Make sure the clearomizer is detached from the battery. 
2. Turn the clearomizer upside-down, so that the mouthpiece is pointing towards the floor. 
3. Unscrew the base of the clearomizer (the part that screws into the battery). 
4. Fill your liquid into the tank, making sure to pour it in from the side, so that the liquid is cascading down the sides of the tank walls. make sure not to get any liquid into the center airflow hole. 
5. Screw the base back onto the clearomizer body. Let the tank stand for 5 minutes, so the cotton can be saturated with vape juice before using.
6. Screw the clearomizer onto your battery. 
7. Vape and enjoy!
Contents:
• 1x JEM Tank (1.6 ohm)
• 1x Spare JEM Coil (1.6ohm)
• 1x Spare Glass

The warranty does not cover Coils or Clearomizer, as these part are quickly used up while the products are put to normal use.